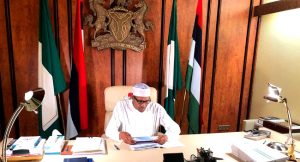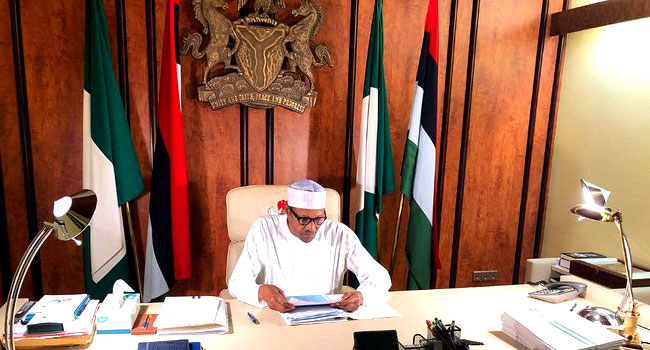 The Arewa Consultative Forum (ACF) has challenged President Muhammadu Buhari to immediately comment on the killings and kidnappings by herdsmen.
Naija News reports that Nobel Laureate, Wole Soyinka and Governor Rotimi Akeredolu of Ondo State had faulted the President's silence on the criminal activities of the herdsmen.
Akeredolu asked President Buhari to come out and let Nigerians know that he does not support criminality, adding that security agents should arrest anybody with arms without a license.
"What we expect from Mr. President is for him to come out and let Nigerians know that he does not support criminality. He once said, if you find anybody with arms without a license, they should be arrested. Security agencies must be at work without rest. Everyone has said no to open grazing, then the law should follow," Akeredolu said in an interview on Channels TV on Monday.
Reacting, ACF National Publicity Secretary, Emmanuel Yawe, supported the call for the President to address Nigerians on the killings and attacks in some parts of the country.
Yawe noted that such a call was plausible, stating that the silence of the President to deafening.
He urged security agents to rise to their responsibilities by arresting and prosecuting killer herdsmen disturbing the country.
The ACF's spokesman said, "There is nothing wrong in a governor urging the President to talk to his people in the circumstances we find ourselves."
Meanwhile, the Economic and Financial Crimes Commission (EFCC) has denied claims that its chairman-designate, Abdulrasheed Bawa, was arrested and detained in 2019 for selling at least 244 trucks worth between N20-30 million each to his proxies at N100,000 per unit.
It will be recalled that President Muhammadu Buhari had on Tuesday morning, nominated 40-year-old Bawa as the new Chairman of the EFCC.
The President also forwarded his name to the Senate for confirmation.
However, shortly after the nomination was made public, an online media accused Bawa who was in charge of the commission's office in Port Harcourt of multi-billion naira fraud caused by the alleged abrupt sale of about 244 petrol-bearing trucks in 2019 to his associates at ridiculous amounts.
The trucks were said to have been previously confiscated from suspected looters but the EFCC official was alleged to have deprived the country of at least N4.88 billion in potential loot recovery by his action.
The report added that the action led to the arrest and detention of Bawa by the anti-graft agency under former Chairman, Ibrahim Magu and then the subsequent redeployment of Bawa to the EFCC Academy, Abuja
Responding to the allegations, the EFCC spokesperson, Wilson Uwujaren, in a statement on Tuesday titled, 'Abdulrasheed Bawa has no corruption record – EFCC.', said Bawa was never arrested or detained over the sale of any assets.
He added that Bawa's responsibilities as zonal head of EFCC Port Harcourt office doesn't include the sale of seized or recovered assets.