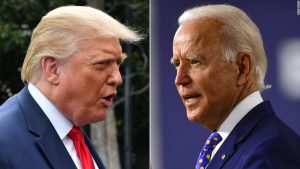 Democratic candidate Joe Biden now enjoys more votes than President Donald Trump in the state of Georgia, while he was still thousands behind Thursday, according to CNN television. The counting of the votes is still underway in several key states, notably in Pennsylvania.
16 electoral college votes are at stake. 99% of the votes were counted in this Southeastern state which traditionally votes Republican.
Donald Trump had been in the lead since Tuesday evening, but he was overtaken this Friday morning by Joe Biden, who is now ahead of him by 917 votes! The two candidates both won 49.4% of the vote.
This state in the southeast of the United States has traditionally been a Republican stronghold, won by Republican candidates systematically since 1984, except in 1992 when Bill Clinton won.'