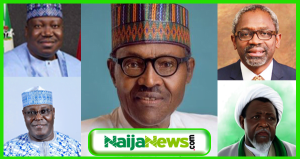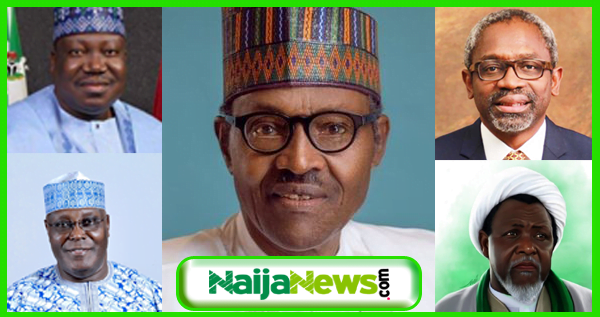 Good morning Nigeria, welcome to Naija News roundup of top newspaper headlines in Nigeria for today Thursday, 3rd December 2020
President Muhammadu Buhari on Wednesday agreed to address the House of Representatives over the security challenges rocking the nation.
Naija News reports that this was made known by the Speaker of the House, Femi Gbajabiamila, after a meeting with the president.
The International Criminal Police Organisation (INTERPOL) has called the attention of Nigeria and other member countries to the possibilities of fake COVID-19 vaccines in circulation.
The INTERPOL Secretary General, Jürgen Stock in a statement on Wednesday warned that there must be a coordinated response from each country's health and security operatives to prevent citizens from falling victim of the fake or stolen vaccines.
Lauretta Onochie, Senior Special Assistant on Social Media to President Muhammadu Buhari, has urged Nigerians not to extend hate for her principal to the country.
Onochie whose nomination as an Independent National Electoral Commission (INEC) Commissioner by Buhari attracted nationwide outrage stated this in a series of tweets on Wednesday.
The Nigeria Police Force on Wednesday denied sharing photoshopped images of suspects after Nigerians called out the force based on observations of a certain image shared on their social media handle.
Nigerians had accused the Police Force of sharing photoshopped images on December 1 after certain discrepancies were observed and called out the security operatives.
Former Senate President, Dr. Bukola Saraki has declared that the Peoples Democratic Party (PDP) remains the only political party that can rebuild Nigeria in 2023.
He however argued that for the party to be able to perform such a role, it must ensure all its members are united and working towards the same goal.
Kayode Fayemi, chairman of the Association of Nigerian Governors and Governor of Ekiti State has said that the country's military alone cannot win the war against Boko Haram.
Naija News reports that the governor was speaking as his delegation went to offer condolences to Borno State Governor Babagana Zulum following the killing of nearly 100 farmers by Boko Haram on Saturday.
Nigerian car owners who wish to convert their vehicles from petrol enabled to gas-powered cars will have to pay as much as N250,000 the federal government has declared.
Justice Derefaka, Technical Adviser on Gas Business and Policy Implementation to Timipre Sylva, Minister of State for petroleum made this known on Wednesday, 2nd December.
Governor Babagana Zulum of Borno State has revealed that the dreaded Boko Haram terrorist group is killing residents because they (residents) are exposing them to the military.
Zulum, who spoke through his aide Isa Gusau, dismissed claims by the military that residents of Borno were not giving intelligence to the military.
A fuel tanker at about 6 am on Wednesday morning caught fire at the Magboro section of the Lagos-Ibadan Expressway, Naija News understands.
The fire outbreak caused massive gridlock at Magboro as the tanker also spilled some of its content to the other side of the expressway – leading inward to Lagos.
The Northern Elders' Forum (NEF) has demanded the resignation of Muhammadu Buhari as the President of Nigeria over the rising challenges of insecurity in the country.
NEF in a statement by its Director of Publicity and Advocacy, Dr. Hakeem Baba-Ahmed said the honourable thing for Buhari to do since his administration has failed in providing security to the citizens is to resign.
That's the top Nigerian newspaper headlines for today. Read more Nigerian news on Naija News. See you again tomorrow.