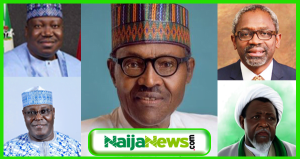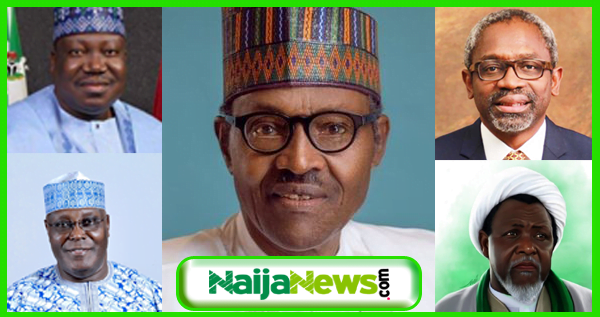 Good morning, Nigeria, welcome to Naija News roundup of top Newspaper Headlines in Nigeria for today Sunday, 9th August 2020.
Here Are The Major Nigerian Newspaper Headlines.
The Independent National Electoral Commission (INEC), says there is no plan to shift Edo 2020 election over threats of violence by political parties and their candidates. Naija News reports that INEC's National Commissioner and Chairman of Information and Voter Education, Festus Okoye, who made this comment, however, said though the Commission is disturbed by the situation in Edo State, it is not considering postponing the polls.
Senator Buruji Kashamu, a former lawmaker representing Ogun East Senatorial is Dead
His death was announced by Senator Ben Murray-Bruce on Saturday.
‪He wrote, "I have just lost my good friend of forever to #COVID19. Until his death, Sen. Buruji Kashamu and I were inseparable. He died today at First Cardiology Consultants, in Lagos. May his gentle soul rest in peace. I pray his family and loved ones the fortitude to bear this heavy loss.‬"
The All Progressives Congress (APC) on Saturday formally launched its campaign for the September 19 Edo State Governorship Election. The event which was held at the University of Benin Sports complex had in attendance leaders of the ruling APC.
Buruji Kashamu, the former Senator that represented Ogun East Senatorial district who died on Saturday, is set to be buried tomorrow (Sunday). The remains of his body will be buried at his residence, Egbe quarters, Oke-Sopen, Ijebu-Igbo, Ogun State, Naija News gathered.
Former Nigerian President Olusegun Obasanjo has sent a message of condolences to Ogun State Governor Dapo Abiodun on the death of Senator Buruji Kashamu. In a letter sent on Saturday, August 8, Obasanjo described Kashamu death as a great loss. The letter said: "I have received the sad news of the death of Senator Esho Jinadu (Buruji Kashamu), a prominent Ogun State resident. I extend my heartfelt condolences to my family and friends.
The National Center for Disease Control and Prevention (NCDC) has announced that the COVID-19 virus has infected 453 new people across Nigeria. This is contained in a statement issued by the NCDC at 11:26 pm on Saturday, August 8, 2020. In a statement posted on its Twitter account every night, the NCDC announced that an additional 453 new people have been recruited from the Nigerian states.
The Presidential candidate of the Peoples Democratic Party, Atiku Abubakar, has been called out by the Co-Convener of the BringBackOurGrils movement, Aisha Yesufu over the persistent killings in Southern Kaduna. The activist noted that rather than staying silent, the former Vice President and his supporters should come out and speak against the killings in Southern Kaduna.
About two weeks after the return of former Speaker of the House of Representatives, Yakubu Dogara to the All Progressives Congress, APC, his supporters have dumped the Peoples Democratic Party, PDP. Recalled that Dogara, who represents Dass / Tafawa Balewa / Bogoro constituencies in the Federal House of Representatives, left the PDP as a result of a feud between him and the state governor, Sen. Bala Mohammed. Receiving the new members in Bogoro Local Government Area, APC Chairman Haruna Rikayar on Saturday assured them that they would not be discriminated against and slapped his chest saying the APC had started to take over the state. More than 1,000 PDP members have defected to the APC in the Dogara constituency
FC Barcelona victory over Napoli and Bayern Munich's triumph over Chelsea has made them the last two teams to qualify for Final 8 in Lisbon. The Champions League quarter-finals table is now complete all the teams now know their opponents for the long-awaited round of Final 8, with the qualifications of Bayern Munich and FC Barcelona this Saturday evening.
Controversial but popular Nigerian singer, Afeez Fashola, better known as Naira Marley has spoken out after his recent encounter with the Nigerian Police Force. Naija News recalls the singer was arrested and arraigned in Lagos State on Thursday the 6th of August because he contravened COVID-19 safety guidelines set by the Federal Government earlier this year.
That's the Nigerian Newspaper headlines for today. Read more Nigerian news on Naija News. See you again tomorrow.