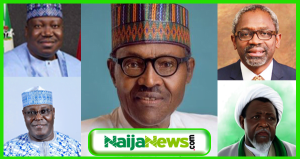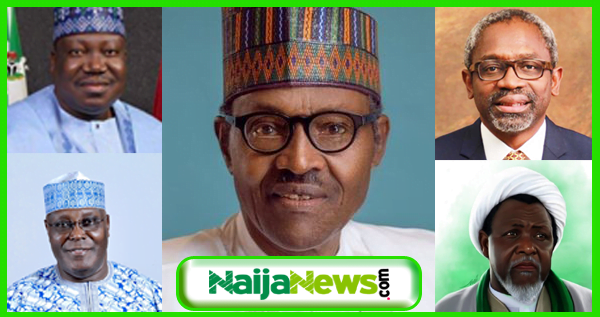 Good morning Nigeria, welcome to Naija News roundup of top newspaper headlines in Nigeria for today Sunday, 6th December 2020
A report by CitizensLab, an interdisciplinary laboratory based at the University of Toronto in Canada, has revealed that the Defence Intelligence Agency (DIA) bought an equipment to spy on calls and text messages by Nigerians.
CitizensLab in its latest report "Running in Circles: Uncovering the Clients of Cyberespionage Firm Circles," disclosed that the DIA, which reports directly to President Muhammadu Buhari, may have been spying on calls and text messages of Nigerians.
Popular Nigerian businessman, Harry Akande has died at the age of 77.
Akande, a business mogul, and Agba Oye of Ibadanland died on Saturday, 5th December after a brief sickness.
The Federal Government on Saturday announced that the United States has removed all visa reciprocity fees for Nigerian citizens seeking visas to the US with effect from December 3.
Naija News reports that this was made known by the Ministry of Foreign Affairs in a statement titled, 'Update on removal of visa fees for Nigerian citizens by the US Government.'
Lt. Gen. Tukur Buratai, the Chief of Army Staff, has warned newly-promoted generals against plotting a coup to topple Nigeria's democratically elected government.
Speaking on Friday during the decoration of 39 newly promoted major generals, he warned that the Nigerian army would not tolerate any coup plot.
Lt. Gen. Tukur Buratai, the Chief of Army Staff, has maintained that soldiers of the Nigerian Army did not kill peaceful EndSARS protesters at the Lekki tollgate on the night of October 20, 2020.
Speaking at the decoration of 39 newly promoted Major Generals, on Friday in Abuja, Buratai stated that there was no corpse during the protest at Lekki toll gate.
According to the military chief, those claiming EndSARS protesters were killed were seeing double.
Voting has ended in the Lagos East Senatorial by-election which held on Saturday, 5th December, and results have started trickling in after counting and sorting.
Some of the results obtained by Naija News revealed that Mr Tokunbo Abiru of the All Progressives Congress (APC) has established an early lead against Mr Babatunde Gbadamosi of the Peoples Democratic Party (PDP).
The District Head of Zabarmari area of Borno, Zana Bukar, has dismissed reports that an unidentified number of women and girls were abducted during last Saturday's attack by Boko Haram.
Naija News recalls that Boko Haram Terrorist group on Saturday, November 28, 2020, beheaded 43 farmers in Zabarmari, less than 20 km from Maiduguri, the Borno State capital.
Former President Goodluck Ebele Jonathan has stated that it was too early to begin the talk about returning to the presidency in 2023.
Speculations have emerged that Jonathan, who was defeated by Muhammadu Buhari in 2015, maybe plotting a return to Aso Rock.
Senator Kashim Shettima (APC-Borno Central) has said President Muhammadu Buhari, the national leader of the party, Bola Tinubu and others will resolve the issue of zoning in the All Progressives Congress (APC).
Speaking at a two-day mid-term retreat held in Ado-Ekiti, Shettima, the immediate past governor of Borno State, stated that it was too early to talk about zoning ahead of the 2023 election.
The East Carolina University (ECU) in the United States of America has denied appointing Kano State Governor, Abdullahi Ganduje as a visiting professor.
The University in a letter of clarification after the news of Ganduje's purported appointment went viral, disclosed that one Victor Mbarika who signed the said letter conveying Ganduje's appointment is not authorized to make such appointments or sign such letters.
That's the top Nigerian newspaper headlines for today. Read more Nigerian news on Naija News. See you again tomorrow.