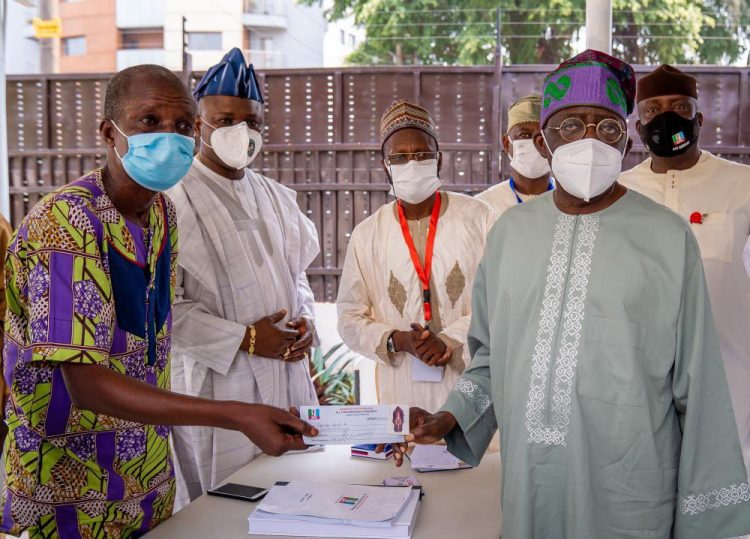 The National leader of the All Progressives Congress (APC) Asiwaju Bola Tinubu on Saturday revalidated his APC membership in Ikeja, Lagos.
Naija News however spotted a big mistake in the membership slip displayed by Bola Tinubu.
In photos displayed on Twitter by the Personal Assistant on New Media to President Muhammadu Buhari, Bashir Ahmad, the date on the slip bears February 9, 2021 instead of February 6, 2021, which is today's date.
Also, Tinubu's slip has his phone number boldly written, which is 08027772300. This has been causing uproar on social media.
Tinubu displayed the slip for all to see.
Speaking after his revalidation, the former Lagos State governor called on Nigerians to register with the ruling party.