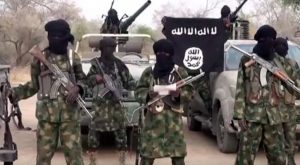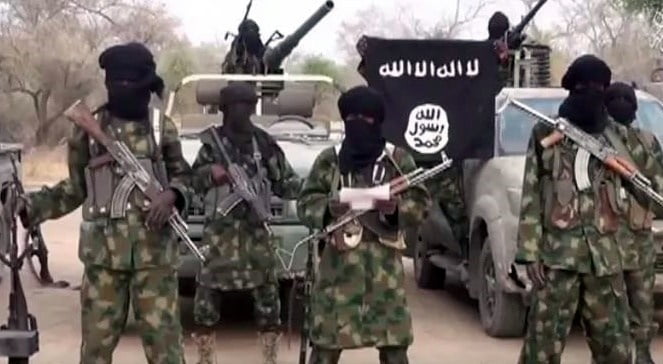 Suspected members of the dreaded Boko Haram terrorist group have attacked Geidam, a town in Yobe State, north-east Nigeria.
According to Premium Times, the attack was still on at about 6:30 p.m. on Wednesday evening.
The insurgents stormed the town shooting sporadically causing many residents to panic and flee into the bush while others hid in their houses.
A resident, who managed to speak in a terrified voice, said "The gunshot outside is so much. I can't talk now please."
The State police Public Relation Officer, Abdulkarim Dungus, also told Premium Times that he heard the Divisional Police Officer of Geidam firing from his gun when he tried to contact him.
"I called my DPO in Geidam and he is also under fire. I could hear the gunshot from him. He has promised to call back," Mr Dungus, an assistant superintendent of police, said.
Geidam is about 200km from Damaturu, the Yobe State capital and one of the border towns between Nigeria and Niger Republic. It also shares a boundary with Borno State from the north.
On Tuesday, Boko Haram members attacked a community in Askira/Uba local government area of Borno state forcing residents to flee their homes.
The deadly groups are set houses ablaze at Womdeo village in Askira/Uba council of Borno state, DailyTrust reports.
According to a fleeing civilian identified as Musa Ishaiku, hundreds of residents "are currently taking refuge in the bushes and hills without knowing the whereabouts of their love ones."
He added that "they (Boko Haram) came at about 6:30 pm and started shooting from all angles, there was confusion as many parents could not find their children, we are on the hill now. Watching how are they currently burning down our houses."
Another resident, Steve Mamza said: "As I am speaking with you they are still in Womdeo village, walking free for about two hours now. Many of our people have fled to the adjoining community for safety. Our village is under attacks by Boko Haram."