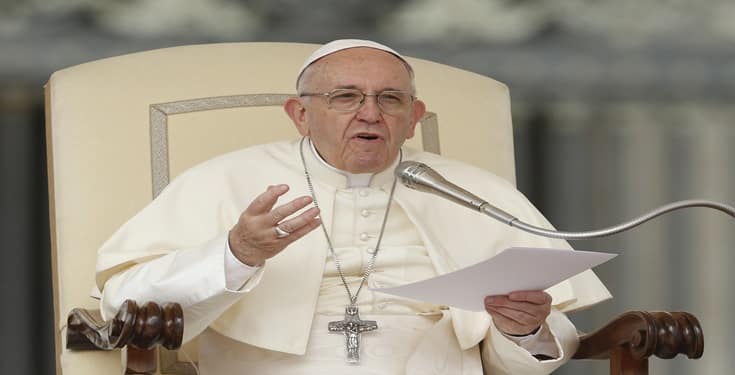 Catholic Church law has been amended to allow for women to read and serve on alters.
The head of the Catholic Church and sovereign of the Vatican City State, Pope Francis made this known in an apostolic letter released on Monday, January 11, 2021, Naija News understands.
According to the clergy, the amendment was to allow women to act as readers and altar servers in liturgical celebrations. The Church leader, however, insisted that women are limited to the new development and are not allowed to become priests.
The change according to the pope "shines a light on how some ministries instituted by the church have as their foundation that common condition of baptism and the royal priesthood received in the Sacrament of Baptism."
Naija News understands that the Pope in the letter, titled 'Spiritus Domini and issued 'motu proprio,' changes the Code of Canon Law to explicitly allow women to be installed in the Catholic Church as lectors and acolytes.
In the Christendom: Lectors are people responsible for reading aloud excerpts of the scripture at a liturgy. They proclaim readings at Mass and other liturgical celebrations in the Catholic services while Acolytes or Altar servers are ministers who typically assist priests in preparing the altar during the Mass or in distributing communion.
However, Pope's amendment of the Catholic Church law (lay men" as the category of those who can formally serve in the ministries with laypersons) would require all global Catholic bishops to accept women into those roles, Naija News understands.
Meanwhile, a 39-year-old mother has for a cause yet unknown killed herself and her 5-year-old daughter.
Naija News reports that the woman identified as Oksana Patchin on Sunday noon, January 10 in what appeared like a suicide mission grabbed her daughter Olivia in her arms and jumped off the roof of a building at their home in Brooklyn.