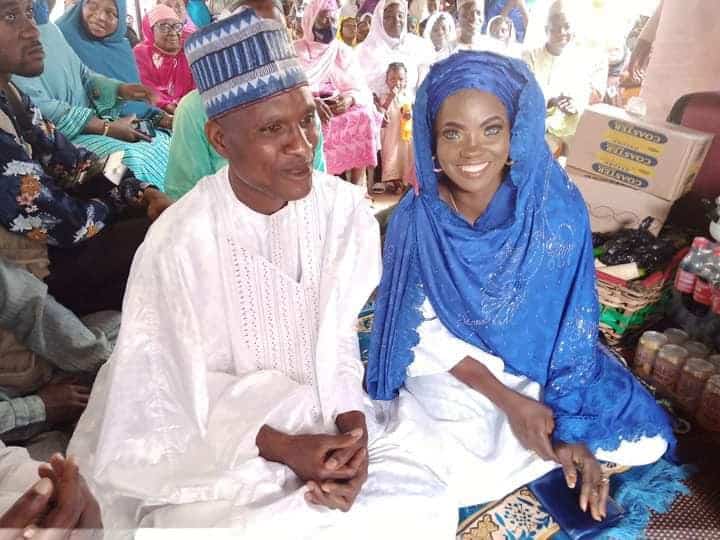 The wedding ceremony between the blue-eyed Kwara woman, Risikat Azeez, and her husband, Wasiu Omo-Dada, who decided to remarry held over the weekend.
A Nikkai ceremony was held over the weekend for the couple, which was attended by family and friends at Alfa Ajijola -Anabi Compound, Aiyegbami, Ilorin Kwara state on Saturday, September 5.
Riskiat went viral in August after a Twitter user shared her story online.
In an interview, Risikat said her husband walked out on her and their daughters because of their blue-eyes.
The husband however denied such claim in another interview.
Well, they reconciled, had a family photoshoot, and on Saturday September 5, renewed their vows.
See more photos below…