Popular Nigerian actor, Gideon Okeke, has shared his view over same sex marriage, he described it as normalizing "Sodomy".
The actor stated that he is not in support of the recent same sex marriage between Marc Jacobs and Char Defrancesco.
Marc Jacobs recently tied the knot with Charly, also known as Char Defrancesco, in New York City.
The Nollywood actor who is not pleased with the act, took to his social media page to condemn the union.
Gideon, who shared a photo of the lovers on their wedding day wrote: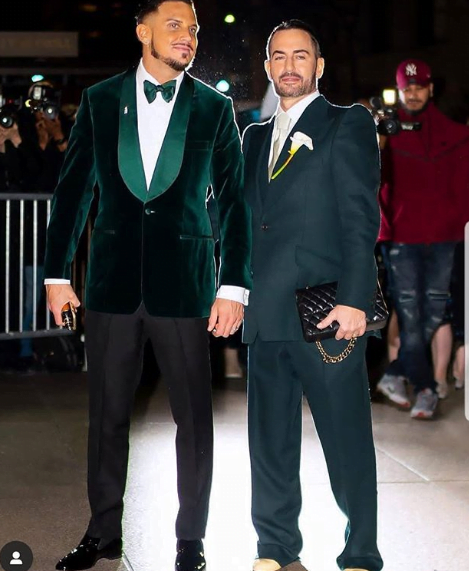 "You go world…
For the Effeminacy of the Man.
You go world…
For making the word SODOMY seem cool.
You go world…
For negating the order set by The Creator.
The one who makes NO MISTAKES.
You go world…
For serving your selfish agenda upon generations unborn. Building a community inside of humanity.
You go world.
But I and my household are NOT of this world.
So we don't know what Yall be talking 'bout.
YES I SAID IT. (2nd Timothy vs 3)"