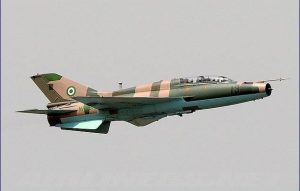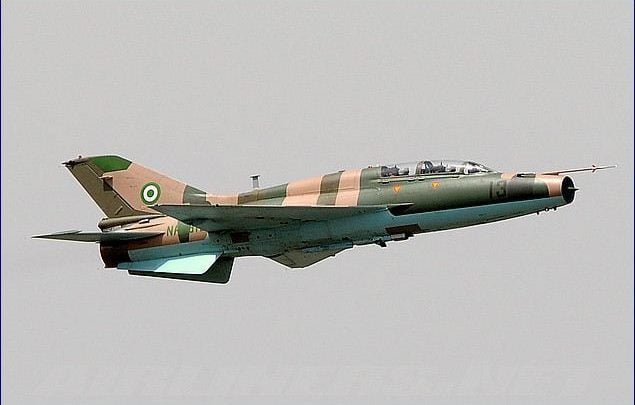 Troops of the Nigerian Military on Thursday, executed air strike missions which resulted in the killing of several armed bandits in Kaduna State, a government official has confirmed.
The Kaduna State Commissioner for Security and Homeland Affairs, Samuel Aruwan, confirmed this in a statement he issued on Thursday.
He disclosed that the airstrikes were carried out in locations including the Kaduna-Birnin Gwari road, Buruku, Ungwar Yako, Udawa, Polewire, Crossing Point, Gagafada, Kugu, Kampani Doka, Gwaska, Goron Dutse, and some other close settlements.
The stikes from the Nigeria Air Force (NAF) fighter jets successfully neutralized several of the bandits the statement confirmed.
He said: "Bandits were spotted with cattle about 9km north of Gidan Audu, and were duly neutralized. This was the same situation just southwest of the same location.
"More bandits were similarly sighted at Gbakopai and were also neutralized. At the foot of a high ground west of the village, more bandits with cattle were sighted and engaged.
"Also armed bandits were sighted at Gagafada attempting to cross from Polewire to Kampanin Doka, and were neutralized by the fighter jet crew.
"At the Gadani area, bandits in a convoy of about 12 motorcycles were sighted crossing the rail line west of Gadani station, and were engaged accordingly. Bandits with herds of cattle were also engaged further west of the same vicinity.
"Over Kwafe general area, bandits on motorcycles were seen moving out of Kwafe village towards Chikun and were engaged with rounds."
Meanwhile, three hundred female soldiers have been deployed by the Nigerian Army to tackle the rising spate of banditry, kidnapping, and other crimes on the Kaduna-Abuja Road expressway.
According to the Nigerian Army, the female soldiers were drafted from the 1 Division, Kaduna State, and attached to the Nigerian Army Women Corps.
Receiving the first batch of the troops on Wednesday at their Kakau base, the state governor, Nasir El-Rufai, commended the Army for deploying the female soldiers to the state.