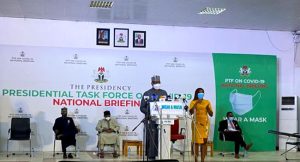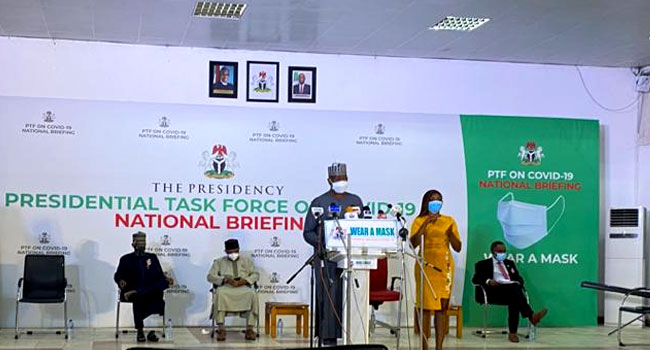 The Chairman of the Presidential Task Force and Secretary to the Government of the Federation, Boss Mustapha, on Monday, disclosed that Nigeria now has the second-highest COVID-19 cases in Africa.
Mustapha while speaking at the daily briefing of the PTF in Abuja, noted that Nigeria has crossed the 100,000 marks.
The SGF further stated that the number of cases in the country could be more because many people with the infection may have been missed.
He said: "In Nigeria, we have crossed the 100,000 cases mark and now rank second in the number of new cases, the 4th in cumulative cases in Africa and 5th in cumulative deaths. Last week, Nigeria recorded over 9,000 cases."
"Realistically, if we estimate the numbers missed, we would be in a much higher region.
"There is no state in Nigeria that is immune to this pandemic even if reports are not coming out of such states.
"It is however very instructive to stress that factors that have contributed to rising in numbers from late November 2020 included increased local and international travels, business and religious activities, reopening of schools without strict compliance with COIVID-19 safety measures."
He added that the report of cases across the world show the virus is still wreaking huge havoc on humanity, economies and systems.
He added: "The three days preceding the 8th, each recorded over 700,000 cases; global cases have now reached 90,676,320 mark; global fatality count is fast approaching the 2 million mark; the global CFR has declined from 2.2 to 2.1%; the CFR for Africa has also declined from 2.3 to 2.2%; and the WHO African region crossed 2million case mark on Wednesday, 6th January 2020."
"The full import of the fore-going is to press further on the need for us all to elevate the level of our vigilance and compliance with the recommended non-pharmaceutical interventions."
"The current wave of infections is swift and virulent and we do not know how long it will last. Besides, the facilities available for the treatment of critical cases remain very limited and we do not wish to be overwhelmed. Your best bet, therefore, is to avoid infections completely."