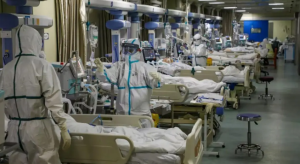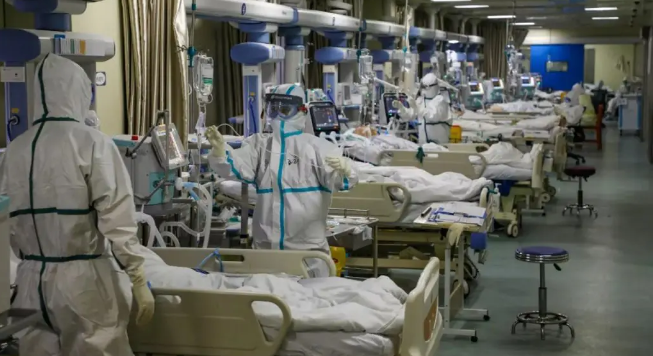 The Africa Centre for Disease Control and Prevention (CDC) says a new variant of COVID-19 has entered Nigeria and has been reported in the West African country.
The director of the centre, John Nkengasong, made this known on Thursday at a virtual media briefing. According to Nkengasong, the new COVID-19 variant was first discovered in South Africa and has spread to other parts of the continent.
He noted that the COVID-19 strains are different and that there had been reports of a similar variant detected in Nigeria. The director added that the new variants are expected to emerge for several reasons.
He said: "This new variant is defined by multiple non-synonymous mutations in the spike (S) protein. Three of these mutations are located on the receptor-binding domain (RBD) of the spike protein – the most notable being the N501Y mutation on the receptor binding motif that binds to the human Angiotensin Converting Enzyme-2 (ACE2) receptor.
"Preliminary analyses from South Africa and the United Kingdom suggest that this new variant may be associated with increased transmissibility and a higher viral load than the previously circulating variants. However, researchers are conducting further investigations on this new N501Y variant to determine if it is more infectious, more transmissible, or has the potential to cause more severe illness."
Nkengasong said the new COVID-19 variant also has a higher viral load and transmits quickly. He revealed that the new strain is different from the one in the UK, noting that the lineages are different but the mutations are similar.
"This virus strain is different from the one in the UK. It's called lineages. The lineages are different; the mutations are similar. And we're now beginning to hear reports that this same lineage is – the South African lineage is being picked up in the UK. We also know that similar lineages have been reported in Nigeria this week by professor Christian Happi's group.
"So, I think it is something that is evolving and we'll continue to track. We don't know the extent of spread across the continent, but as I indicated, one thing you should be absolutely sure of is that the Africa CDC pathogen genomic institute which was launched last year will go into full swing using the centres of excellences to begin to characterise these viruses and understand the epidemiology."
Naija News reports that the center on December 21 issued a statement that the new variant of SARS-CoV-2, the virus that causes COVID-19, was reported recently in South Africa and the United Kingdom.
With this latest development, the new variant may be responsible for the recent spike in COVID-19 infections within the past week in Nigeria. Over 5,000 new cases and 36 deaths were reported within the past seven days.