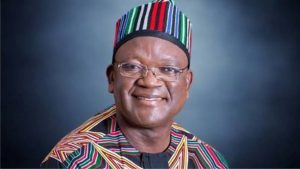 The Miyetti Allah Kyautal Hore has sent a threat to the Benue State Governor, Samuel Ortom, over his recent comment on the plan by the group to establish a security outfit called "Miyetti Allah Vigilante."
The group has threatened to sue the incumbent governor following comments by the governor, that their vigilante group was not welcome in Benue state.
A few weeks ago, the group had revealed plans to set up the security outfit to operate nationwide.
However, in a statement last week, the Benue state governor, through his Chief Press Secretary, Terver Akase, said in as much as he did not have any problem with the group floating a security outfit in other states, he warned that "such a vigilante group will not operate in Benue State."
A letter sent to the governors through its lawyer, Mamman, Maiyaki and Co., the group said Ortom's position infringed on the constitutional rights of its members to peaceful assembly, association and movement.
The group further stressed that the press statement, published by some national newspapers maligned its members and was capable of inciting violence amongst ignorant people against them.
The letter dated August 5, 2020 was titled "Demand for retraction and public apology for maligning and making false publication in national dailies against the Miyetti Allah Kyautal Hore socio-cultural group," and was signed by W.S. Mamman.