A Twitter user Erick J. Banks has taken to Twitter to tell her story on how he dealt with is ex-girlfriend after she ghosted in for three years before eventually jilting him.
Banks said he started to date her younger sister after she jilted him and eventually proposed to her last week in front of his ex-girlfriend.
He said on seeing them, his ex-girlfriend fainted and he wishes she died instead.
Banks wrote: "She ghosted me for 3 years, Mann 3 years believed I would marry her…Then one-day boom she said it was over, the pain I felt. Fast forward 4 years later I dated her young Sister without her knowing……Last week I proposed in front of her & she fainted….I wished she died."
Meanwhile, a Nigerian lady yesterday also took to Twitter to narrate her experience with her ex-boyfriend in which she was in a distant relationship.
According to her, she had traveled to meet him but on getting there, she met his girlfriend who she didn't know about prior to the time.
The girlfriend insisted that she wasn't going to leave the house.
See her post below: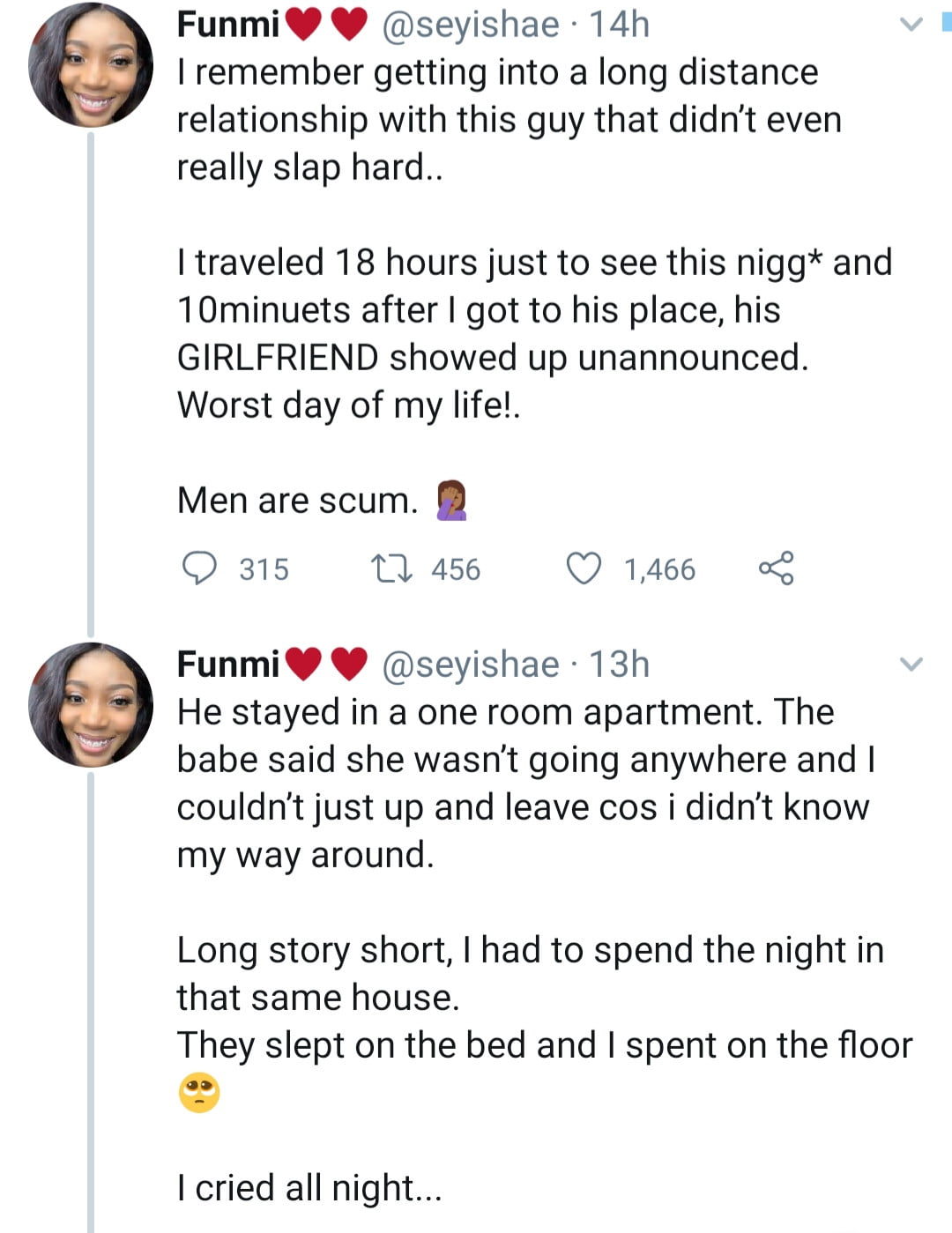 .