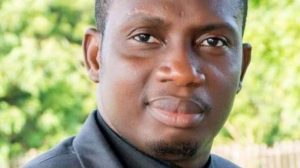 A Controversial marriage counsellor in Ghana, George Lutterodt has dropped another bombshell.
This time, he has come out to lash against ladies who are in the habit of dating a man for more than 2 weeks in a year.
He made his opinion known during a recent interview on Accra-based Okay FM.
Counsellor Lutterodt said there is a big difference between dating and marriage, while further explaining that ladies should ensure that they focus on observing the capabilities and abilities of various suitors and not stick to just one person.
He further slammed ladies who prefer not to double date or cheat on their partners in any form. According to him, ladies who date guys more than 14 days are a disgrace to humanity.
"Any girl or any woman that you think you're precious and beautiful, that you date one guy for more than 14 days in a year, you're sick, shame and disgrace to humanity" He said.
Watch the video below: