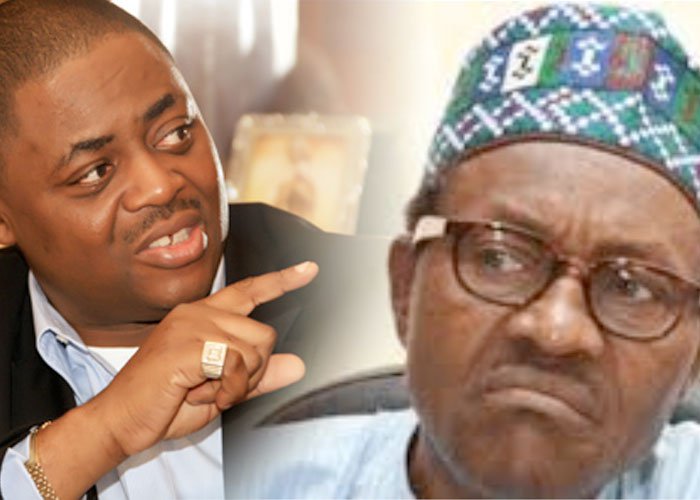 Former Minister Aviation Femi Fani-Kayode has berated the presidency for comparing former President Olusegun Obasanjo with President Muhammadu Buhari.
Fani-Kayode was reacting to a comparison drawn between Obasanjo and Buhari by the Special Adviser to the President on Media and Publicity, Femi Adesina in his article, titled: "The Priest and the President."
In the article, Adesina had said "Buhari elevated the CAN Chairman OBJ described as a total idiot."
He narrated how Obasanjo humiliated a former chairman of the Christian Association of Nigeria (CAN), Yakubu Pam.
Adesina claimed Obasanjo had called Pam an idiot in 2004 when the former president visited Plateau to mediate in the religious crisis rocking the state.
The crisis had claimed several lives and led to the destruction of properties, while a state of emergency was declared in the north-central state.
According to Adesina, security agencies had asked Pam, who was appointed executive secretary of Nigerian Christian Pilgrims Commission (NCPC) by President Muhammadu Buhari in 2020, to apologize to Obasanjo after the encounter.
But reacting furiously in a post on his Twitter, Femi Fani-Kayode, stated that comparing the duo is like comparing the living and the dead.
He noted that no CAN Chairman was kidnapped and killed by terrorists under the administration of Obasanjo.
Fani-Kayode said: "No CAN Chairman was ever abducted for ransom by bandits under Obasanjo. Comparing OBJ to Buhari is like comparing the living to the dead.
"It is like comparing light and darkness. It's like comparing angels and demons. It's like comparing good and evil. It's like comparing blessings and curses.
"It's like comparing joy and pain. It's like comparing Churchill and Hitler. It's like comparing George Washington and Idi Amin.
"It is like comparing the sun and the moon. It is like comparing heaven and hell."