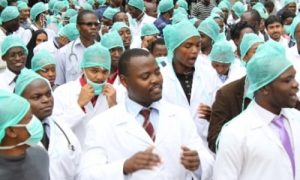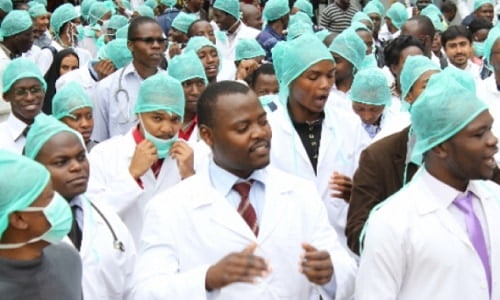 Resident Doctors working in hospitals owned by the Ondo State government on Monday, started an indefinite strike action over disagreements with the government.
The doctors, operating under the aegis of the National Association of Resident Doctors, the University of Medical Sciences Teaching Hospital, Ondo chapter are demanding the payment of their outstanding salaries and allowances.
Giving further details on the development, Dr Sanni Oriyomi, UNIMEDTH Acting President of the National Association of Resident Doctors said the medical practitioners can no longer work without getting paid.
He added that they are being owed four and a half months of salaries, COVID-19 allowance, and other entitlements by the government.
Naija News recalls the doctors had last week, started delivering skeletal services in protest of several months of unpaid salaries.
The doctors also threatened to embark on indefinite strike action if the government fails to attend to their demands.