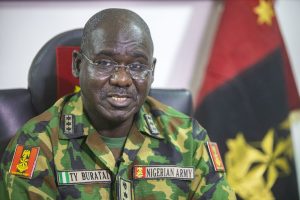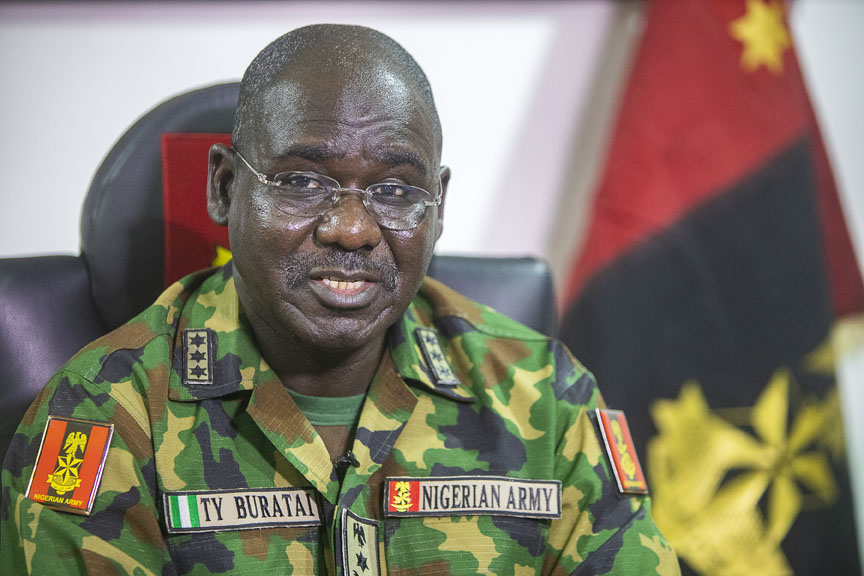 Former Nigeria Chief of Army Staff, Lt. Gen. Tukur Yusuf Buratai (retd.), has said he can not recall numerous project completed by him while in charge as the COAS.
The retired COAS while speaking with newsmen during the last weekend said, there was never a dull moment during his days as the COAS.
Buratai when asked to make comments to critics from Nigeria's opposition party, the People's Democratic Party, said there is no point doing that since he is not a politician. The former army leader insisted that he owed no one explanations over tenure, termination of the same and also his appointment as a non-career ambassador.
It could be recalled that President Muhammadu Buhari in a letter dated Wednesday, January 27 wrote to the Nigerian Senate to confirm the appointment of the newly appointed Service Chiefs.
Subsequently, the president appointed the relieved chief of staffs as non-career ambassadors.
However, reacting to condemnations by the opposition parties over the new appointment, Buratai while addressing journalists at a special gala night organised by members of the 29th Regular Course Association of the Nigerian Defence Academy in Abuja, on Saturday said his retirement was honourable one hence he would not respond to the PDP's statement.
He said, "It's an honourable retirement and also an honourable appointment. I'm not a politician, so I have no word for the opposition. I have done well."
He added: "I am happy that in July last year, my officers at the Army headquarters compiled a compendium of my achievements.
"In fact, I can't even remember all the projects that we have executed. Is it in terms of infrastructure? Is it in terms of capacity building? Is it in terms of training?
"Since I was appointed, there was never a dull moment in terms of training. Remember the various exercises. These are training exercises from 'Python dance', 'Crocodile smile', and even the latest one 'Exercise Sahel Sanity'.
"Is it in the area of medical? In terms of education of our children and wards, the Nigerian Army University are all great achievements."
Meanwhile, former presidential candidate in the 2019 general elections, Adamu Garba, has revealed how Nigeria security agencies could best end banditry and terrorism in the country.