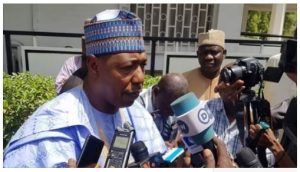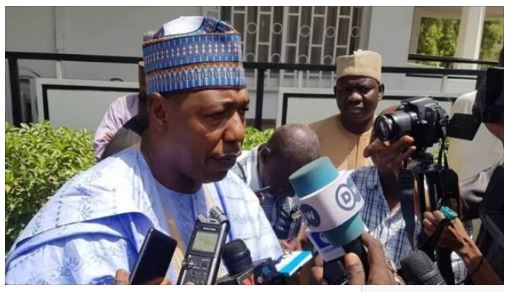 Governor Babagana Zulum of Borno State has stated that unemployment was the reason Boko Haram insurgents are able to recruit idle youths.
The Borno governor made this known on Thursday while receiving a committee of members of the House Of Representatives at his office in Maiduguri.
Speaking at the meeting, Governor Zulum warned that the situation may worsen if there is no quick intervention.
According to the Borno governor, the number of able-bodied people residing in the Internally Displaced Persons (IDPs) camps left with nothing to do is an indicator of the impending problems.
He suggested that these groups of persons be allowed to return to their homes and sustainable development is carried out in their communities before things escalate and get out of control.
"The only solution we have now is to ensure the safe return of our people to their homes in a dignified manner. If nothing is done, believe me sincerely we shall face a very serious challenge even more than what we are facing now.
"This is because right now the insurgents are recruiting many of our children into the sect because of the increasing unemployment rate," he said.