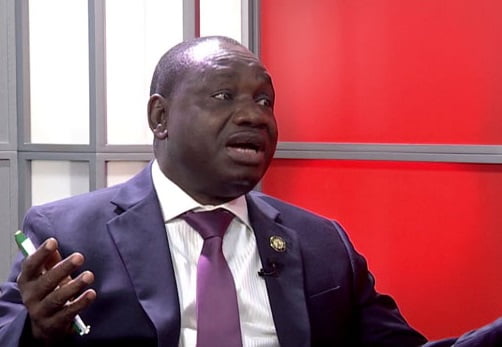 Following an order issued by the Lagos State government under Governor Babajide Sanwo-Olu's administration banning Motorcycle (Okada) and Tricycle (Keke) riders from operating in certain areas of the state, Mr. Gbenga Omotosho, Commissioner for Information and Strategy, Lagos state has said that banning Okada on the highway is more important to the government that people moving from one place to another.
During an interview with Channels TV, Omotosho stated that Okada riders which are being banned will have alternatives like the opening of waterways, but noted that the ban is paramount than the idea of people migrating from a point to the other.
According to him, the decision is paramount to tackle the menace created by the motorcycles and tricycles and the need to guarantee the security and safety of the lives of Lagosians.
Omotosho added that major reasons why the government banned the Okada riders from going on highways and bridges are due to the increase in casualties which includes broken legs, head, lips, lives lost and more horrible incidents.
"Banning Okada and restricting them is more important to the government than people moving from one point to the other. Whether you are Gokada or Comekada you have to obey," said Omotosho.