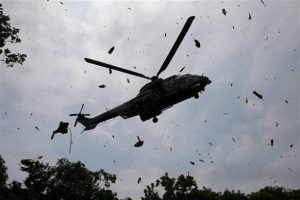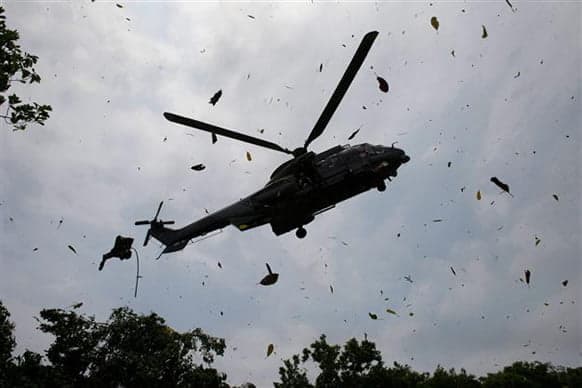 Suspected Boko Haram fighters on Tuesday shot down a helicopter carrying some passengers in the Bama Local Government Area of Borno State.
Five passengers in the helicopter reportedly lost their lives in the attack which was said to have occurred near Banki town at about 10 am.
Daily Trust quoted an emergency source in Banki to have said the helicopter belonged to the government of Niger Republic and was likely shut down by Boko Haram fighters.
As at the time of filing this report, the military was yet to confirm the incident.
Meanwhile, Abubakar Shekau, leader of the Boko Haram Terrorist group has released a new video a few days after the military authorities in Nigeria declared him wanted.
According to Shekau in the new video, he dared the military, declaring that he and his fighters can't be arrested by the military and even if by chance they get arrested, it won't end the war.
He declared, "Nobody can apprehend me. But if this is the case, it will not end the war."