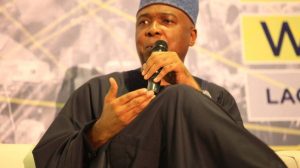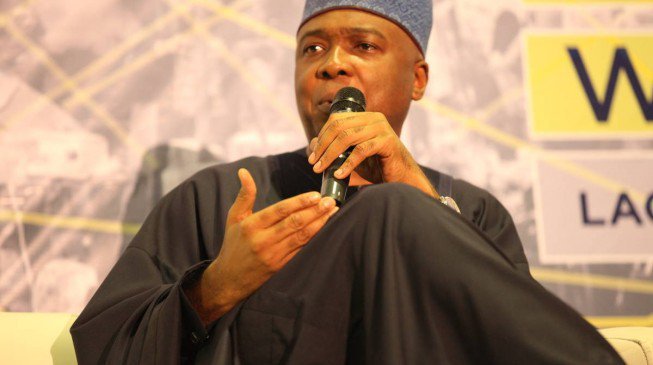 Former Senate President, Dr. Bukola Saraki has noted that the outcome of the 2020 Edo State governorship election has several implications.
Saraki made this known in a series of tweets on his Twitter page on Sunday shortly after the results of the election were declared by the Independent National Electoral Commission (INEC).
The former Kwara State Governor while reacting to the outcome of the Edo governorship polls, listed some of the things observed from the election and Naija News has isolated four major things Saraki noted about the election in his submission.
Firstly, he pointed out that "The result of the just concluded election also represents the fact that our people actually desire to be governed by a truly democratic government headed by those they genuinely voted for."
Secondly, Saraki noted that the election "represents the fact that our security and electoral officials can conduct free and fair elections if they have the right atmosphere."
"We are happy that throughout this election we did not see the military brutalizing the people or security officials supervising the snatching of ballot boxes and vandalization of votes. Thus, the military and other security agencies deserve commendation for this successful poll."
The former Senate President also commended INEC's response to some political agents who attempted to cause confusion during the collation of results as he wrote: "We also saw how @inecnigeria maturely handled the complaints of the APC agent who sought to create confusion at the state collation centre when the Orihomwon LGA result was about to be declared. INEC and its officials deserve to be commended for their neutrality in this election."
Fourthly, he said: "We can see that the result represents realistic figures from one local government area to the other. No case of outlandish figures being reeled out. That is also a sign of some level of credibility in the process."
Meanwhile, it will be recalled the Independent National Electoral Commission (INEC) as declared Godwin Obaseki of the Peoples Democratic Party (PDP) as the winner of the September 19 election.