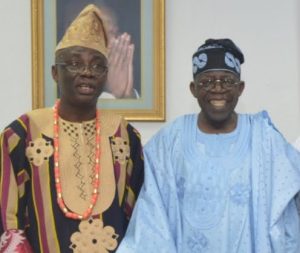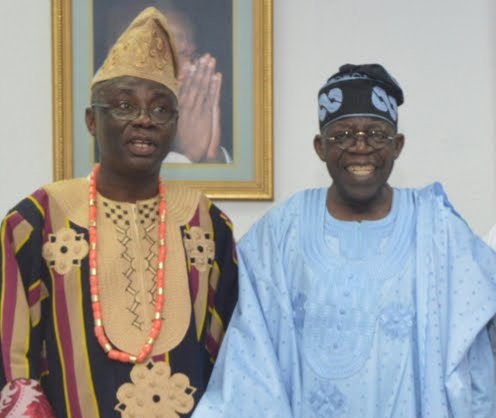 The spokesperson of Afenifere, Yinka Odumakin, on Wednesday, disclosed the conditions the Yoruba socio-political group considers before declaring support for presidential candidates.
Odumakin stated this during an interview with Punch on Wednesday. According to him, being a presidential candidate from Yorubaland does not guarantee automatic support.
He further stated that the National Leader of the All Progressives Congress, Bola Tinubu, Ekiti State Governor, Kayode Fayemi and the Serving Overseer of the Citadel Global Community Church in Lagos, Pastor Tunde Bakare, won't get Afenifere's support if they did not meet the criteria.
Meanwhile, former Governor of Lagos State, Tinubu, Fayemi and Bakare are yet to officially declare their intentions to contest; and they have not also denied reports that they intend to contest.
Among the conditions highlighted by Odumakin are the candidates' position on restructuring and other national issues.
He also hinted that the candidates must have similar views to those of late Chief Obafemi Awolowo on governance.
He said, "For us in Afenifere, we look at matters objectively. We look at all those who on parade, we look at what they are offering. What is their position on key national issues? You will not earn our support just because you are a Yoruba or Igbo man, but based on what you stand for within the moral crisis and the failure of state that is confronting Nigeria at the moment. How can you take Nigeria out of it? Those are the primary considerations that will determine those that we will give our support to."
"We have not given support for anybody at the moment. We are watching all those that are interested, including Fayemi, Tinubu and Pastor Bakare, and others – Yoruba and non-Yorubas. We are watching all of them. At the appropriate time, we would take a decision."
"Like I said, where each candidate stands on the core issues, which is about restructuring Nigeria – returning Nigeria to Federalism. Nigeria is walking at the edge of failure, state failure confronts Nigeria, and to bring Nigeria back from that edge, we need to reset Nigeria back to federal status."
"Cheif Obafemi Awolowo was very strong on this all his life – that any attempt to lead Nigeria as a unitary state will lead to failure. And that failure is confronting Nigeria at the moment. We need to bring Nigeria back to the path of restitution."